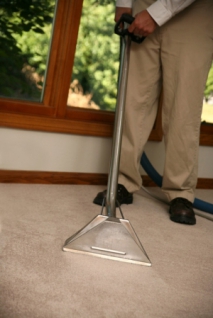 Handling Your End of Tenancy Cleaning
15 November 2013
Leaving your old home for a new one is a large step. You are closing one chapter of your life and beginning a new one and will be countering new and other things. You won't just have new surrounding but also meet new people, try different things and more. A relocation involves a lot of work and will require you to expand countess energy and time. You have to plan, sort items, pack them, carry furniture, arrange transport, and much more. You are ready to handle it all though, knowing that the end result is a place you can be happy, safe and relaxed.
It would be unpleasant to arrive at your new home and find it in a bad state. If it's messy, cluttered, worn, falling apart, messy, dusty, dirty, etc. You will have your hope built and up and crushed in a single moment, simply because the previous tenants didn't bother to clean their home. While this can be tough to prevent fro yourself, you can ensure that anyone who moves into your previous home does into have to experience this with post tenancy cleaning.
Finding the time to manage your move and a complete clean of your home can be difficult, so you should consider hiring the right help. A removal firm can take care of every aspect of your move so you can avoid all the stress that comes with it and instead focus on your cleaning. On the other hand, you could hire professional cleaners to do all of your chores, while you focus on packing, etc. you can find more information about both types of firm in your area by looking online, reading local newspapers and talking with friends and family. Make sure you pick a company you can trust and you must obtain a free quote so that you get exactly what you desire and for a good price.
The first thing you should manage for your clean is the floors. These can suffer greatly of us living in a home with spills, dirt and hair building up fast. To ensure they look their best you must vacuum every carpet fully, getting into each corner and covering spots where furniture was previously placed. Stains must be removed from carpets and other floors, so scrub diligently and use bleaches if necessary. Cut any loose carpets thread and use acrylic paint to restore the colour to faded patches.
Surfaces will be your next target. Clean every sideboard and worktop thoroughly until it is free of dirt and blemishes. Windows must also be cleaned, so scrub them until they look as good as new. You should dedicate lots of time to the bathroom and kitchen, certifying that every part is covered, including inside cub roads and in corners. Disinfect both rooms so they are ready for use. Blinds can be easy to forget, so wipe every individual blade. Wallpaper should look its best, so restock any loose sheets and replace parts that are torn. It may be the case that you are leaving behind some furniture and if this is the case, it must be clean and in good condition.
Don't forget places in your home such as an attic, basement or shed. These too must also be cleaned thoroughly. The garden should be sorted, with the grass mowed, litter disposed of and everything made orderly. You must remember to empty every room of your house so that you don't leave behind any of your belongings.
End of tenancy cleaning is an important task and duty, so commit yourself to it and enjoy your move.
You may also like