When in need of SW3 Upholstery Cleaning Chelsea SW10 customers must strive for excellence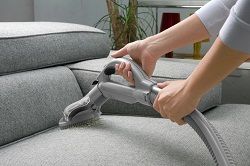 Many of our clients think that upholstery cleaning focuses mainly on sofas and couches, however it really does pertain to any item with fabric on it regardless of its size. Even items such as bolster cushions, drapes, couches and padded headboards etc. But when you call Chelsea Cleaners on 020 3397 8594, our skilled Upholstery Cleaning Chelsea consultants will enquire as to whether you have any other upholstered items that you may not have considered adding onto your "to clean" list.

The reason for this is so that our SW3 upholstery cleaning experts can actually save you some time and money by coming out to your property and doing all your upholstered items in one convenient appointment. What this means is that you will no longer need to find a firm that specializes in drape cleaning and then again have to search for a separate sofa or couch cleaning specialist; as we are able to do all of these tasks.

Additionally, our teams of Chelsea cleaning professionals that we send out to your premises are extremely professional and all fully skilled at carrying out these intricate cleaning tasks. At times we have been chastised for insisting that only highly skilled SW3 upholstery cleaning professionals should be allowed to clean your upholstered furniture; but this all changes very quickly when that same person phones us in a panicked state as they have been left with furniture and upholstery dripping with water and oozing soapy fluids. To take advantage of our expertise, all you have to do is call 020 3397 8594 now.
Choose the Best Upholstery Cleaners across SW3 Area
Copious amount of soap and water should never be applied to padded upholstered furnishings; this is always a recipe for complete and total disaster. Particularly where the furniture involved is a little bit older, as these fibres are already at breaking point they need to be handled with kit gloves to ensure that no damage is sustained during the cleaning procedures. It is only through numerous years of experience in Chelsea upholstery cleaning SW10 that we are able to safely remove dirt and any staining from already threadbare fabrics without causing any rips, so call us on 020 3397 8594 and let's get your service going!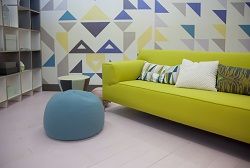 Now we are sure everyone will agree that this in itself stands testament to the fact that only experts should be used. SW3 upholstery cleaning is still a very controlled technique that goes through the normal steps of first getting rid of loose dirt and then using specialized pre-treatment products to eliminate visible marks. Natural fabrics are quickly identified by our experienced Chelsea upholstery cleaning service experts who will then use specific techniques best suited to that fabric to adequately clean it.

Once we have been out to a client we will keep in touch with them via our websites whereby our upholstery cleaning SW10 experts can offer them valuable advice on how to keep their upholstered items stain free; often incorrectly dealing with any spills is where the stains set in and once this happens removing it may be very difficult if not impossible. Therefore, ensuring that we educate our clients is part of our services which ultimately make our jobs when we are called out much easier and results can be guaranteed. Regularly, using our services is a key element in keeping you upholstered furniture looking as good as the day you first had it delivered.
Use Our Upholstery Cleaning Services in Chelsea and Save Money

Chelsea Cleaners advises clients to make use of our upholstery cleaning services in Chelsea at least every 3 months or less, depending on whether you have animals or small children in your home; for offices we recommend using our services at least once a month to keep the environment safe and germ free. Our products all contain anti-bacterial properties and these are applied as a mist or spray which settles onto the fibres and keeps the area smelling fresh and keeping it stain resistant for longer periods in-between our next visit; take time to care for these special items. Get the upholstery cleaning Chelsea clients have always wanted, by calling 020 3397 8594.
Save
Save