Experience the finest SW3 Rug Cleaning Chelsea SW10 can offer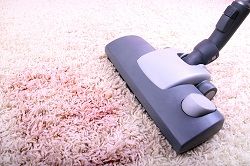 Purchasing your first expensive rug is a wonderful experience full of anticipation until you realize how much work it is to maintain the integrity of the fibres. Many people admit to resorting to unusual methods, from trying to make everyone including visitors remove their shoes before stepping on it; to actually tucking it away in a room that is rarely used. It is quite a shame that one gets stressed out over items that should in fact be enjoying every day. Call the best rug cleaning Chelsea experts, by contacting Chelsea Cleaners on 020 3397 8594 to ensure your property and rugs are well- looked after.

The rug Cleaning SW3 clients will be getting, is one method that people need to consider as a way to keep the vibrancy of their rugs. It is a proven fact that as the fibres are stepped on they flatten out and then appear to be dull or may even form hard patches on the rug. This is particularly true for high traffic areas; our SW10 cleaning experts use several techniques that will "plump up" these fibres and eliminate these all too familiar side effects of regular use.

There are numerous steps that are utilized in our unique SW3 cleaning procedures to ensure that every single speck of dust and dirt is effectively eliminated from rug fibres. If you or your family member suffer from allergies then making regular use of our services would be exactly what you need.
Book a Rug Cleaning Service in Chelsea through Our Cleaning Company

Dust mites are not simply removed by means of vacuum; particularly in homes where pets live indoors. Deep Chelsea cleaning is advisable as the process involves the use of specialized products that eliminate bacteria and mites. Additionally, we bring in industrial strength machinery that has the ability to get every speck of dirt right out of the carpet pile. Products used in the Chelsea rug cleaning service do not contain harsh chemicals; we will also pre-treat stains prior to starting the entire steam cleaning procedures.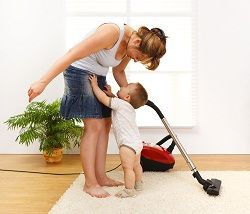 Our detergents all have a wonderfully fragrant smell that lingers for days afterwards, making every area of your home feel and smell cleaner. It is a fact that any area that smells clean will automatically put a person at ease; but the difference with our rug cleaning procedures is that is really will be spotless once we are through with the cleaning process.
Rug Cleaning in SW3 Can Be a Pleasant Task

We understand that your schedule may be very busy and therefore our team of SW3 cleaning service experts will always arrive on time and carry out the task you have hired us to do in the quickest time possible. When it comes to commercial rug cleaning we are more than capable of sending out a team of cleaners SW10 to your premises after hours so as not to disturb your employees. To also get the best Chelsea office cleaners, simply contact us on 020 3397 8594.

But even in instances when Chelsea Cleaners does clean during office hours or in a small apartment, the machinery that we use for the rug cleaning Chelsea clients need, is not noisy and we will not take hours to do one simple task. Our rug cleaning is ideal for situations that require immediate attention as well; catering to all of our clients needs is another skill that we are immensely proud of; when you call our offices on 020 3397 8594 for assistance, you will find our consultants to be friendly and extremely helpful. As part of our services we also offer some tips and advice on how to keep your carpets clean and immediate steps that can be taken when a spill occurs.
Save
Save